Britain's economy grew stronger than expected in November before the Omicron variant struck, bouncing back for the first time above pre-pandemic levels.
The Office for National Statistics (ONS) said gross domestic product (GDP) had risen 0.9% during the month, up from just a 0.1% rise in October.
Analysts had predicted a 0.4% rise in November.
Latest COVID-19 updates from the UK and around the world
GDP rallied before Omicron setback
It meant the world's fifth-biggest economy was 0.7% bigger than it was in February 2020, the ONS said.
However, despite November's acceleration in growth, GDP is likely to have taken a hit in December when the Omicron coronavirus variant swept across the world.
The loss of momentum is likely to have stretched into January with many firms reporting severe staff absences and consumers still wary of going out because of the highly contagious COVID-19 strain.
But health officials think the Omicron infections wave has now peaked in the UK and economists say the impact on the the economy is likely to be short-lived, allowing the Bank of England to continue raising interest rates.
Office for National Statistics chief economist Grant Fitzner said: "The economy grew strongly in the month before Omicron struck, with architects, retailers, couriers and accountants having a bumper month.
"Construction also recovered from several weak months as many raw materials became easier to get hold of.
"This meant that monthly GDP exceeded its pre-pandemic level for the first time in November."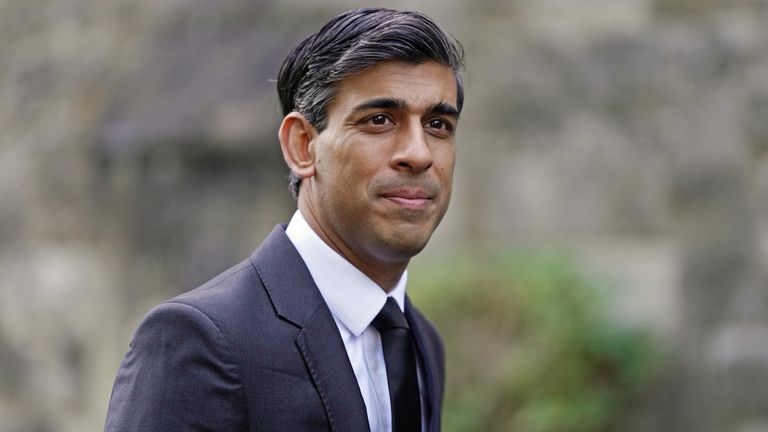 Sunak: Bounce-back down to 'grit' of British public
Chancellor Rishi Sunak said the stronger-than-expected GDP figures, were down to the "grit" of the public.
He said: "It's amazing to see the size of the economy back to pre-pandemic levels in November – a testament to the grit and determination of the British people.
"The…